White Paper: "Promoting skilled employment"
The French Banking Federation (FBF), the Syntec Federation and France Assureurs publish a white paper "Promoting qualified employment, a strategic challenge for France"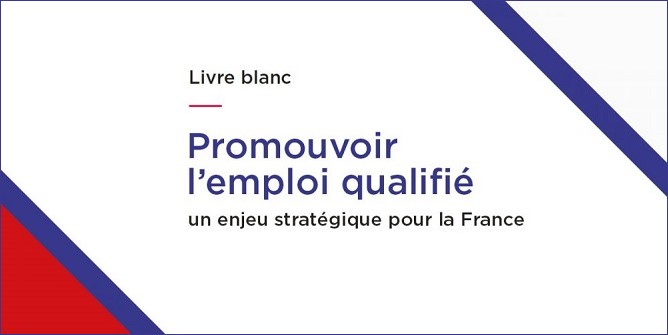 The French Banking Federation (FBF), the Syntec Federation and France Assureurs publish a white paper "Promoting qualified employment, a strategic challenge for France".
With this white paper, the 3 professional federations are submitting to public debate an in-depth reflection on the central issue of skilled employment, which is assimilated to the notion of "professional and managerial staff". One out of four skilled jobs falls within the scope of their branches, and around 40% of senior executives hired in 2021 were hired by their companies.
Based on the most recent data, studies and analyses, this white paper is intended to raise these issues, enrich the debate and put forward concrete proposals.