Topics study / OpinionWay: changes in work
With OpinionWay, topics created the Observatory of the transformation of work. In this study, the main topic is about changes at work.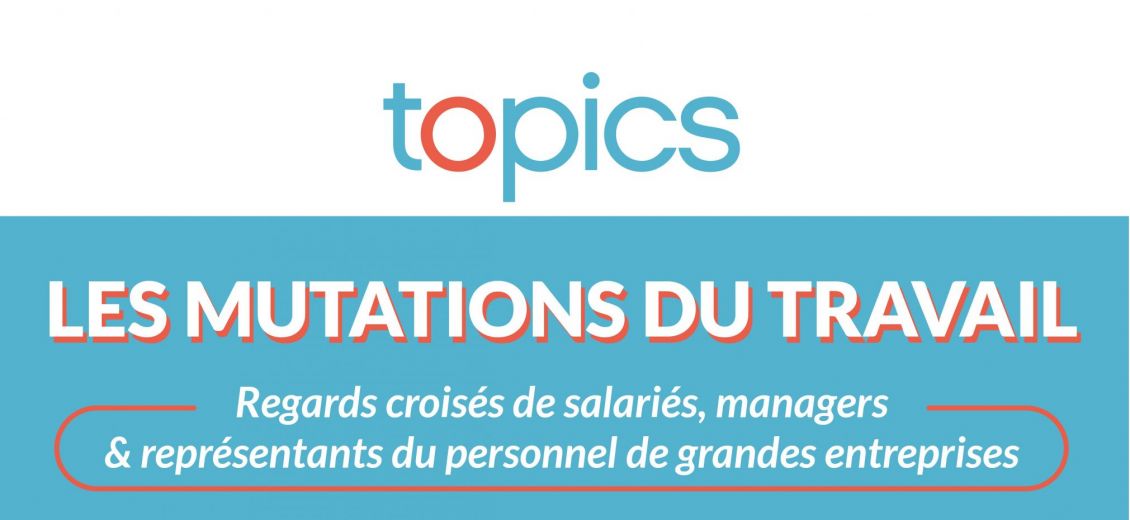 The organisation of work is undergoing profound changes linked to new technologies, social, economic and environmental developments. The pandemic crisis has accelerated transformations that were already underway, but has also revealed certain blockages in the ability of large companies to adapt quickly and effectively to new situations.
Together with OpinionWay, topics has created the Observatory of the Transformation of Work. Thanks to this annual meeting, the leaders of large companies have new keys to reading the markers of transformation and a tool for comparison with the situation they experience in their respective companies.